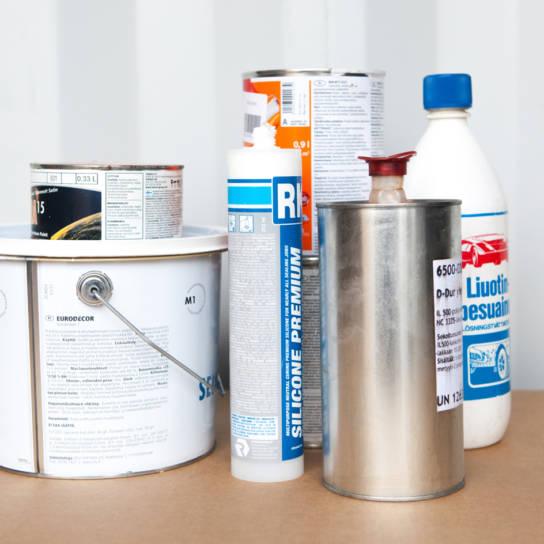 Hazardous waste
Sort the following into hazardous waste
paints, adhesives, varnishes, solvents, thinners

chemicals with hazardous properties
waste oils and oil filters
batteries
fluorescent tubes and energy-saving bulbs
Store hazardous waste in its original packaging.
Where can I take it?
to a waste station

to a waste centre
to a Repe & Romu collection round
to a Vartti container
Take medicines and mercury thermometers to a pharmacy.
Batteries and cell phone batteries can also be taken back to the shops that sold them.
Report any explosives and ammunition to the police.
Further details on the reception of companies' hazardous waste.
How is hazardous waste recycled?
Hazardous waste is sorted, packed and marked at the Varma station in Tarastenjärvi, from where it is transported for safe handling. Some material is recycled and any hazardous substances are processed into a harmless form. The end product is a clean and safe environment.