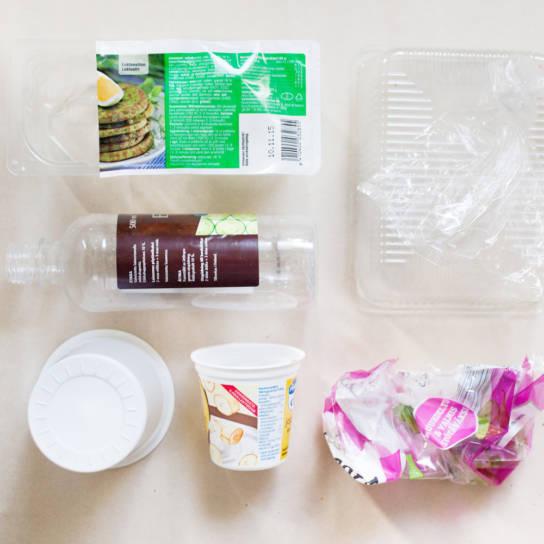 Plastic packaging
Sort the following as plastic packaging
plastic food packaging

plastic detergent containers
plastic bags and wrappers
plastic bottles, canisters and jars
No dirty plastic packaging, PVC packaging (03), or other plastic objects such as toys, containers or buckets. Put plastic items in the mixed waste container.
Sorting instructions www.rinkiin.fi
Where can I take it?
How is plastic packaging recycled?
Plastic packaging is recycled into raw material for recycled plastic products at Fortum's Plastics Refinery in Riihimäki. Recycled plastic is used to make plastic bags, composite panels, flowerpots and buckets.