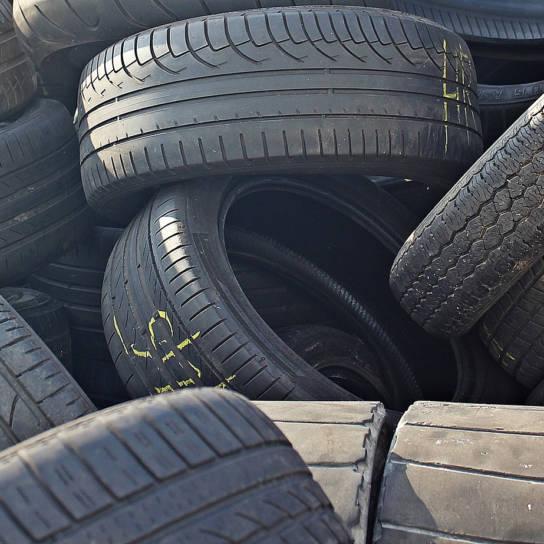 Tyres
car tyres

moped and motorcycle tyres
a bicycle tyre is mixed waste
Tyres and rims can be brought to waste stations and waste centres. Tyre shops may charge a fee for removing rims. Separated rims should be placed in metal recycling.
Where can I take it?
to a waste station

to a waste centre
to a tyre shop
tractor and truck tyres are only accepted by businesses that sell them
How are tyres recycled?
Most tyres are used whole, cut, or crushed for road and civil engineering purposes.